We champion research and development in the non-thermal plasma field with our Plasma Directed Electron Beam™ technology. We also support a growing network of enthusiasts who are excited by the possibilities the technology has to offer and facilitate collaboration among talented individuals trying to advance the field.
Mission
Bring Plasma Directed Electron Beam™ technology to the market, disrupt entities that are suppressive to scientific/technological progress, broaden access to underserved markets and explore potential benefits of this technology in new markets.
Vision
We seek to nourish and advance Plasma Directed Electron Beam™ technology that helps people live happier, healthier, longer lives.
Plasma Futures works in partnership with a group of talented individuals and world-class institutions. We are always looking to expand our network to include those that share a passion for furthering the nonthermal plasma knowledge base and bringing this promising technology to the masses.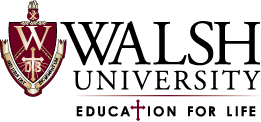 At The Center for Scientific Excellence Contract Research Laboratory, we thrive on providing premier analytical characterization services for a wide array of client samples. Our expansive capabilities range from the analysis of small organic molecules to complex biological systems, with precise attention to detail and accuracy in every project.
We boast an array of sophisticated, high-throughput technologies that are capable of handling both large and small-scale projects. Our analytical platforms include, but are not limited to, chromatography (LC, GC), mass spectrometry (LC-MS, GC-MS), and spectroscopy (NMR, IR, UV-vis).This technology, combined with our expert scientists, allows us to deliver precise, high-quality data on-time, every time.
Our facility is backed by numerous Ph.D. scientists who hold extensive experience and advanced knowledge in various analytical methodologies. They diligently work towards understanding the unique complexities each sample presents, ensuring reliable, repeatable results for our clients.
The Center for Scientific Excellence contract research laboratory remains committed to providing superior research lab services at below market rates. Our mission is to facilitate client discoveries and innovations without breaking the budget. Engage with us and experience the unbeatable blend of top-tier research, expert analysis, and cost-effective solutions.